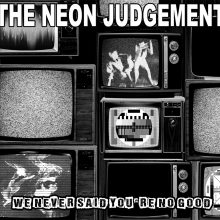 release date:
December 06, 2012
share:
Hard-copies of these and other albums can be obtained by postorder. Just CONTACT US
THE NEON JUDGEMENT
We Never Said You're No Good
Tracklist

1. Tomorrow In the Papers
2. One Jump Ahead
3. Factory Walk
4. I Wish I Could
5. Sister Sue
6. The Fashion Party
7. Concrete
8. Johnny (bonus track)

LIVE session, recorded during 1984 in Brussels (Belgium)
Catalog DDDD#16
Also available on vinyl
Recorded LIVE 1984!